[De Stijl] Artefakt & Claudio PRC – Collaborations I
Collaborations is a new series curated by Artefakt on their own imprint De Stijl. Inviting friends and likeminded artists for extended studio improvisations crafting an EP based on live sessions.
First guest is Claudio PRC, a close friend and familiar face in the deep techno scene. Having released on labels such as Semantica, TGP, his own 012 and most recently Delsin Records, he has a close connection to Artefakt. Both artists reside in Berlin and share a dedicated passion for atmospheric and immersive ambient and techno.
Collaborations I features four jams combining the unmistakable strengths of both artists, resulting in a well varied pack of emotive techno with room for experiment. Where "Gaia" and "Dwelling" feel like iconic tracks of the pair teaming up, on the flip side "Sonic Rite" slows down in pace and catches a magnificent groove. The shared love for ambient results in the mesmerizing closer of the EP "Distant Light".
Mastering: Marco Spaventi. Photography: Nick Lapien. Graphic Design: Lizzy Onck
Juno Records Review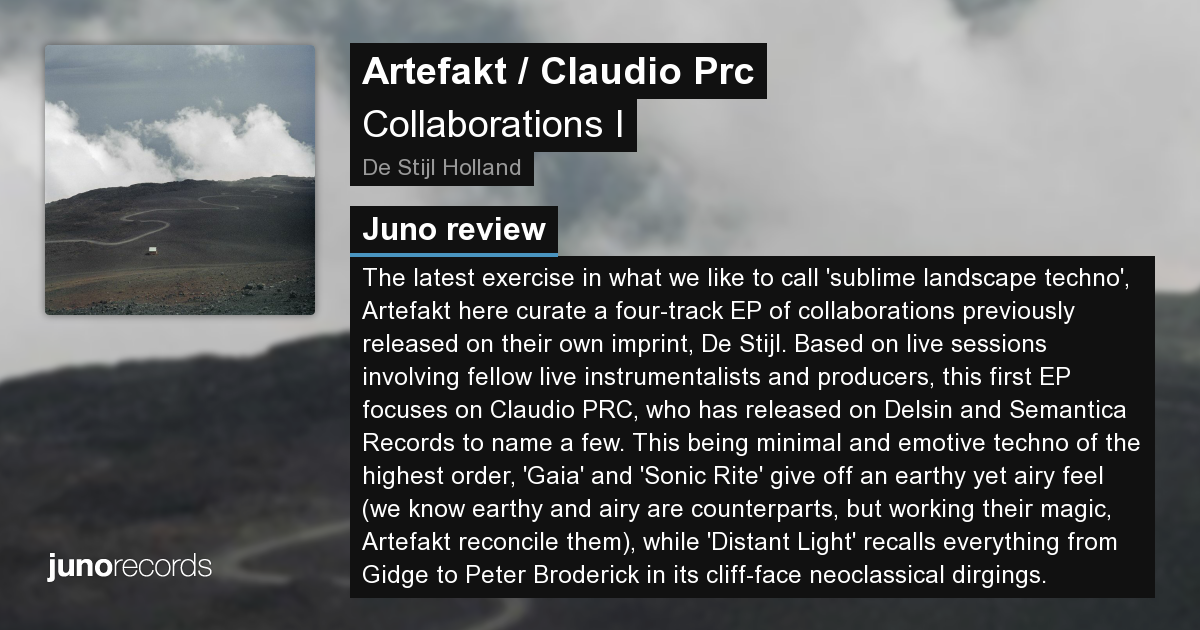 MNMT Special: Artefakt & Claudio PRC – Dwelling live [Collaborations I]
March 2022.